Gyalwang Drukpa in the UK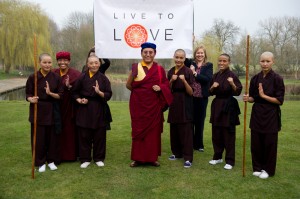 Beartooth Productions was recently in England to document the His Holiness the Gyalwang Drukpa on his book tour. The trip included appearances at Oxford University, the new Olympic Park, and BAFTA, where His Holiness hosted a private screening of the documentary film "Pad Yatra: A Green Odyssey." Accompanying His Holiness were 2 monks and 6 nuns.
Below is an interview with His Holiness and Jarvis Smith, CEO of King Lion Media.