Nock Out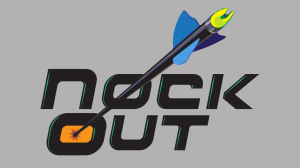 Nock Out is a new competitive  reality TV show conceived of and created by Robert Hanson of Beartooth Productions. The show pits competitive archers from all different backgrounds and disciplines against each other in a variety of team and individual challenges.
The pilot episode was shot last May in Redding, California, during the annual Redding Trail Shoot and NFAA Marked Distance 3D Nationals. Participating in the pilot were some of the world's best archers, including Dave Cousins and Frank Pearson. In addition, the show was graced by the talents of some up and coming stars like Bryan Beauchamp and Samantha Neal. Nock Out is hosted by Nikki Haverstock, a longtime archer and current archery coach at Biola University in Los Angeles.
For more information about Nock Out, please visit the web site at www.nockout.tv.